Erratum to: Bone-stromal cells up-regulate tumourigenic markers in a tumour-stromal 3D model of prostate cancer
Molecular Cancer
2014
13:188
Received: 24 July 2014
Accepted: 24 July 2014
Published: 8 August 2014
After the publication of this work [
1
] the authors' informed the journal editors that Figure two (Figure
1
here) (B) is mislabelled and is a replica of Figure three(D). The correct version of Figure two(B) (Figure
1
here) is given below.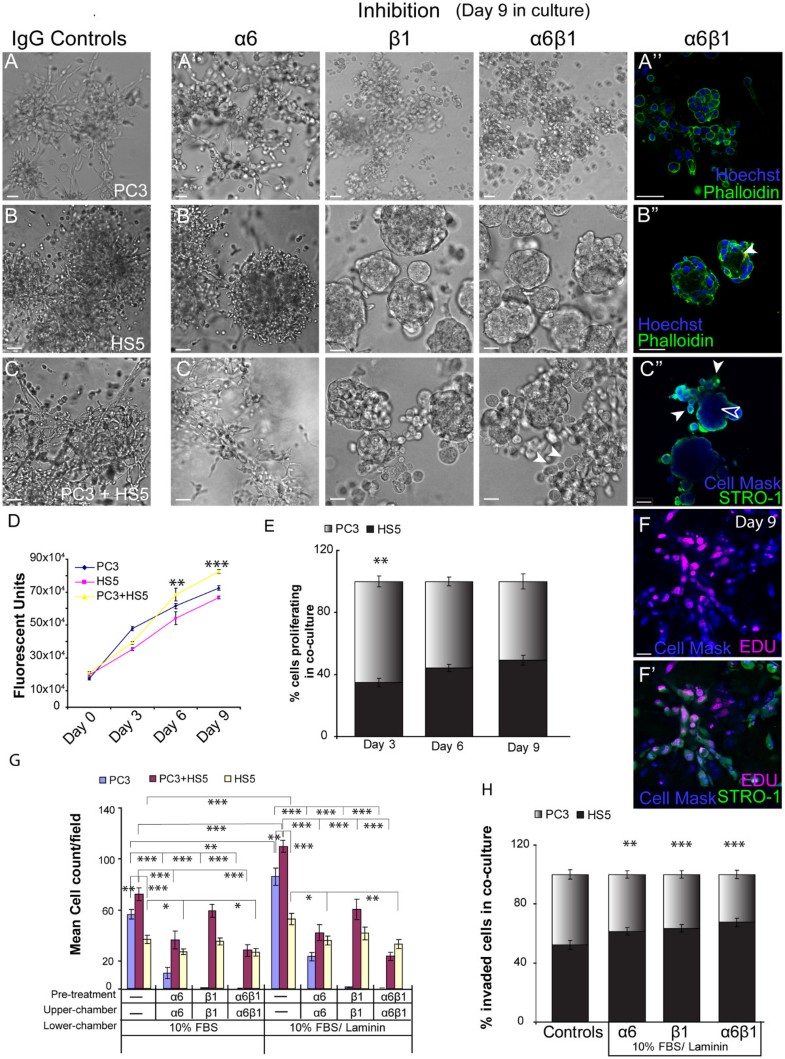 We regret any inconvenience that this inaccuracy may have caused.
(1)
Discovery Biology, Eskitis Institute for Drug Discovery, Griffith University, Nathan, 4111 Brisbane, QLD, Canada
Windus LC, Glover TT, Avery VM: Bone-stromal cells up-regulate tumourigenic markers in a tumour-stromal 3D model of prostate cancer. Mol Cancer. 2013, 12: 112- 10.1186/1476-4598-12-112PubMed CentralView ArticlePubMedGoogle Scholar
© Windus et al.; licensee BioMed Central Ltd. 2014
This article is published under license to BioMed Central Ltd. This is an Open Access article distributed under the terms of the Creative Commons Attribution License (http://creativecommons.org/licenses/by/4.0), which permits unrestricted use, distribution, and reproduction in any medium, provided the original work is properly credited. The Creative Commons Public Domain Dedication waiver (http://creativecommons.org/publicdomain/zero/1.0/) applies to the data made available in this article, unless otherwise stated.